Central PA's Destination For
Pet Sleepovers
Kennel check-in/check-out times are available seven days a week, with morning hours from 8:00 AM to 11:00 AM and evening hours from 4:00 PM to 7:00 PM. Kindly adhere to these hours to maintain our guests' routines; however, we can accommodate off-hour arrivals with advance notice, though these are subject to an additional fee.
At Stonehill, your dog is more than just a guest; they're family. We prioritize their safety, well-being, and happiness, treating them with the same care and affection as we do our own furry companions. For pets who might experience apprehension due to boarding inexperience, we offer a FREE 1-3 Hour Drop-off Trial for New Dogs to get Positively Acclimated to the Kennel.
When checking in your pet, your bravery and support make a world of difference. Our experience shows that owner approval and support significantly enhance a pet's positive response to boarding experiences, allowing you to relax and enjoy your time away.
To create a comfortable environment, we suggest keeping toys and belongings to a minimum upon admission. However, a favorite toy or blanket from home can help alleviate any potential stress. Please ensure all items are clearly labeled with your last name and your pet's full name.
As a token of our gratitude, we proudly extend a 10% Military Discount on ALL our services. Thank you for your service!
24-hour on-site care + webcam security surveillance (Cameras are not available for pet parent viewing).

Access to our complimentary app where you can schedule and view upcoming boarding/daycare/grooming services as well as keep your pet/parent profile up to date!

Experienced caretakers educated in animal CPR, basic first aid, canine body language/behavior, infectious disease management/prevention, and more!

Regimented meal schedules with availability to cater to specialized diets.

Regimented daily outside play time and exercise 4-6 times per day.

Depending on your pup's temperament and tolerance, we can accommodate either 1:1 personal care with a team member or with a small playgroup of like-sized and tempered pups in our turf play yards.

During extreme weather/temperatures, we may choose to limit outside time and exercise for the health and safety of your pup!

Regimented daily medication administration is overseen by qualified and experienced team members.

Basic medication administration is complimentary, our pleasure!

More advanced medication regimens may require a small additional daily fee, additional daily medication fees are priced on individual needs.

Examples: insulin shots, medicated baths, and other extensive regimens.

Daily music time between 7:30 am-11:30 am + 3:30 pm-7:30 pm.

Daily multi-point wellness checks as tolerated by the pup.

Heated and air-conditioned kennels for optimal climate control.

Bedding laundered daily as needed.

Kennels are cleaned twice daily using only pet-friendly + eco-friendly products.

Complimentary raised cot bed for every pup.

Complimentary pet refresh spray on departure day.

Complimentary house food is available ONLY if your pet runs out of their personal food, we highly recommend keeping your pet on the diet they're on at home to prevent stomach upset and hunger strikes!
Based on very limited spacing! We currently only have (8) total indoor/outdoor kennels, we strongly encourage booking ahead!

Guaranteed inside/outside kennel for the full duration of your pet's stay.

Includes all of our indoor kennel amenities + more!

Access to an individual covered outdoor kennel run between 7:30 am-11:30 am + 3:30 pm-7:30 pm *Weather dependent!

Our largest kennel run spacing with access to our largest turf play yard 4-6 times per day as tolerated by your pup.

Radiant heated flooring indoor/outdoor and drainage in all indoor/outdoor kennels.
REQUIREMENTS FOR RESERVATION
Pre-booked reservation and $75 cancellation fee if canceled within 48 hours of reservation date.

Mandatory for ALL behavioral dogs that REQUIRE a kennel-only experience.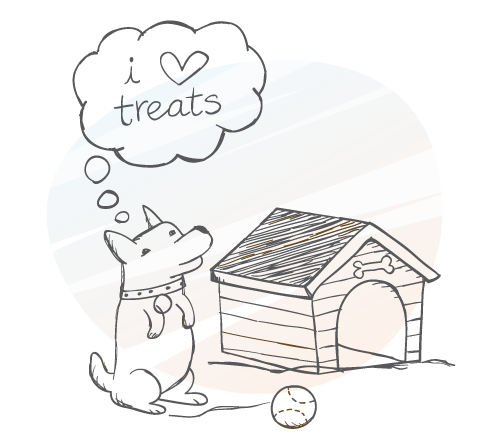 Add to your pet's boarding experience by booking one of our various enrichment services or activities:
Active/retired military members receive a 10% discount on all services and stays!

Pets boarding together in the same kennel for the full duration of their stay receive a 10% discount on their second pet's boarding stay.

10% discount does not apply to any additional services or add-ons

10% discount cannot be "stacked" on long-term boarding discounts
SAVE ON LONG-TERM BOARDING STAYS!
Complimentary Services:
15+ days, on departure day, receive complimentary basic bath

21+ days, on departure day, receive complimentary basic bath + nail trim

30+ days, on departure day, receive complimentary basic bath + nail trim + (2) treats or add-on services per week