Meet the Team
We are a dedicated team, ready to deliver the highest quality care
for your beloved pet.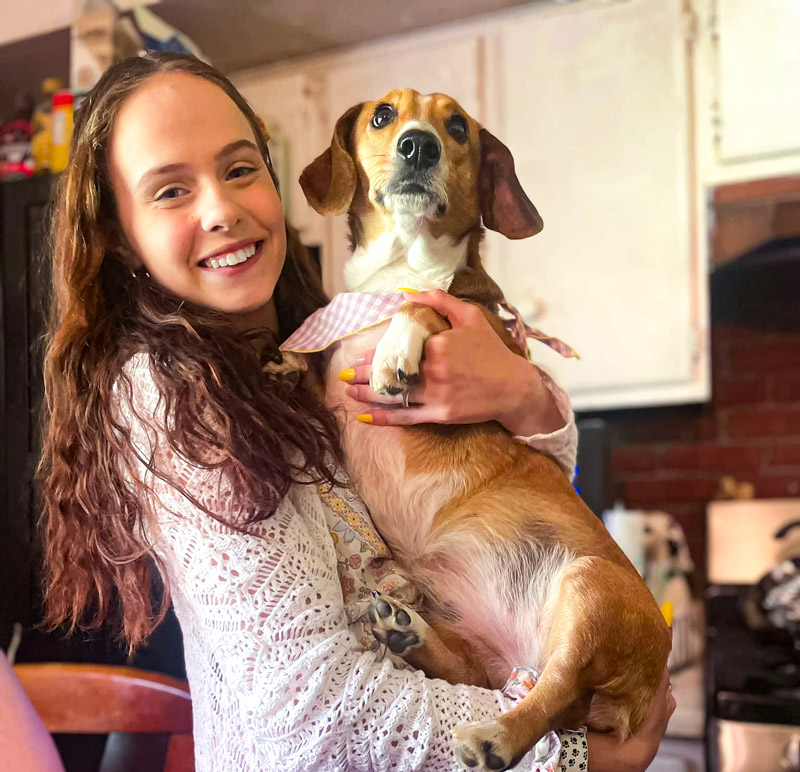 Callie
Daycare Manager
Callie Grumbine is our Daycare Manager. Callie began working with dogs in spring 2017 at Keystone K9. Callie stayed with Keystone K9 for five years, during which she managed for a period of time. She got married in August 2021 and welcomed her first baby, Juniper Anne, in June 2022. Callie is always eager to meet new dogs and learn how to care best for them. She is enrolled in canine behavior classes and will become a certified canine behavior consultant. Callie has trained her own dog to be an ESA, recognizing cues of anxiety attacks and depressive episodes. She also does basic obedience/puppy training.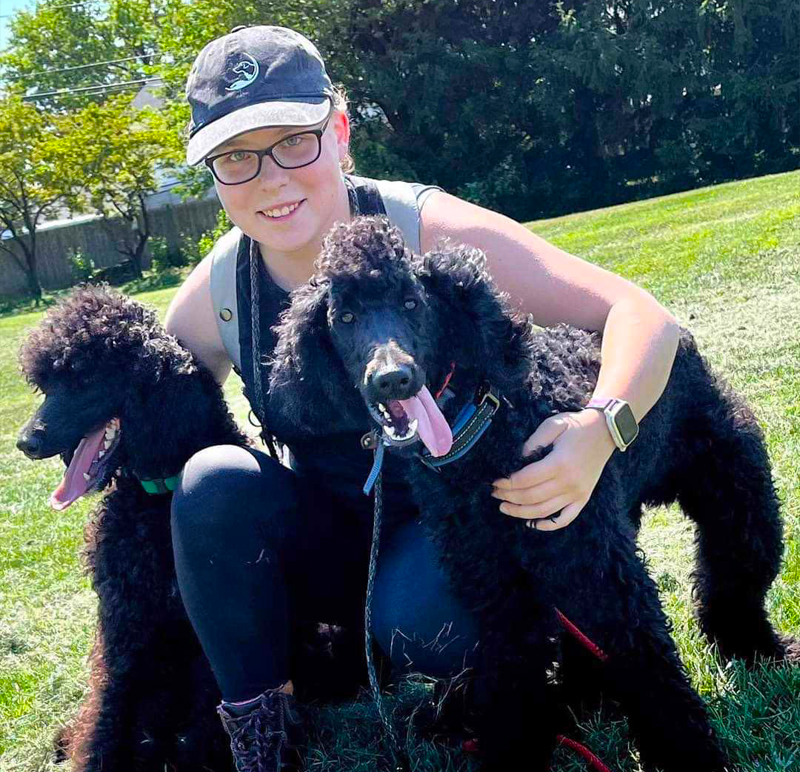 Katrina
Dog Trainer
Katrina is Stonehill's trainer, and will be leading group classes as well as offering private training. She has worked under the mentorship of Jillian at Riverfront Dog Training and has attended multiple workshops held by esteemed dog trainers around the US. She has experience as a kennel attendant, and as vet tech assistant. Katrina has 2 poodles, Ryder and Pilot who are her dog training partners and a cat, Midna. She is a member of the International Association for Canine Professionals (IACP), proving commitment to furthering her dog training education each year in order to best serve our pack members!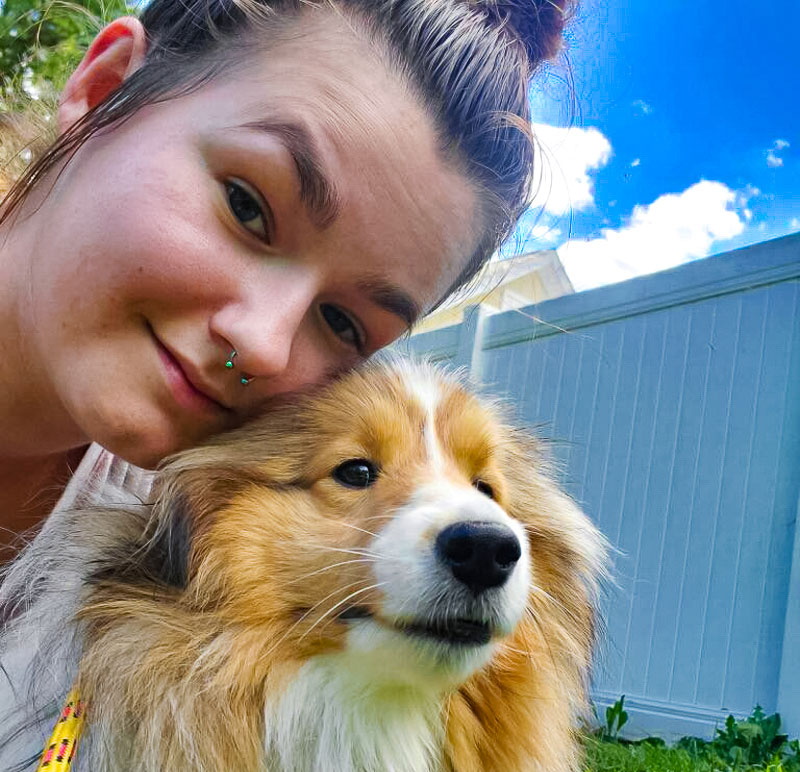 Jessica
Kennel Manager
As a morning Lead Kennel Assistant, Jess is part of our management team. Jess has been working with dogs for more than 10 years. She has worked in kennels and has dog grooming experience. Jess wants to become a Certified Vet Tech in the future, but is happy with her current position at Stonehill by helping keep our pups happy and healthy. She looks forward to meeting your furry friend!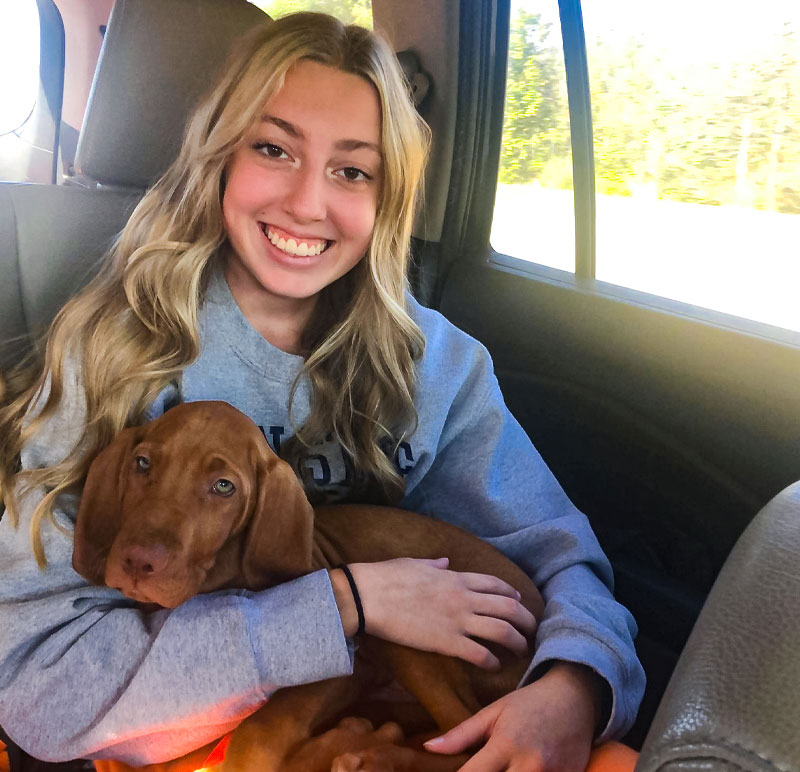 Mesa
Lead Kennel Attendant
As a weekend Lead Kennel Assistant, Mesa is part of our management team. Mesa is a senior at Cumberland Valley High school. She has three dogs, Cooper, a vizsla, Lily, a great dane, and Bear, a chocolate lab, and is currently raising a service dog for Susquehanna Service Dogs – Carson, a 4 month old black lab. She has had pets her whole life and loves working with the pups at Stonehill and they love her too.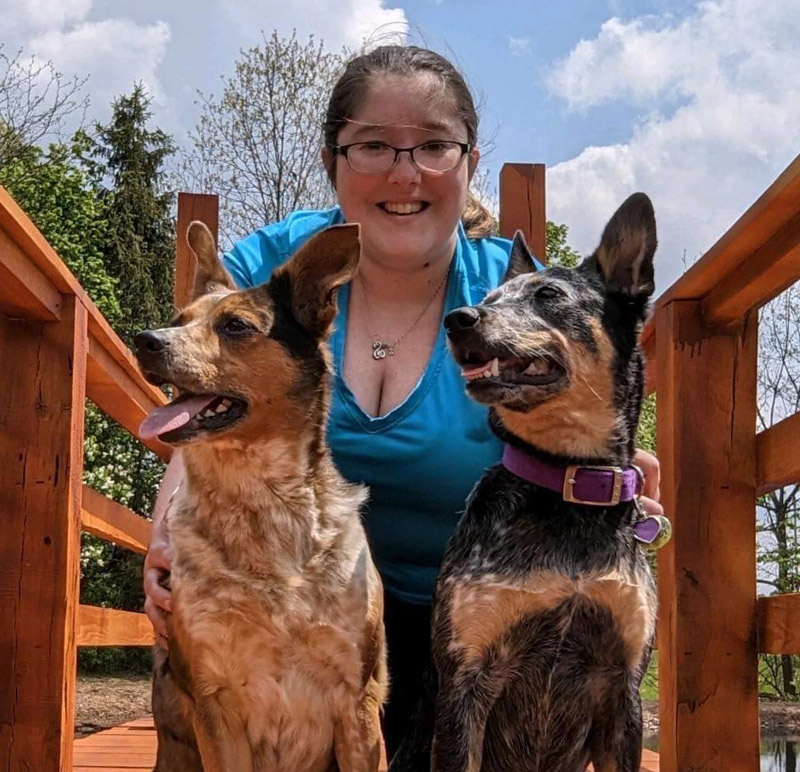 Aloni
Groomer
Aloni is the morning groomer at Stonehill. She graduated from a Veterinary Assistants program which also offered grooming. Then, at Delaware Valley College, she majored in small animal science and minored in large animal. She has been grooming for many years with experience not only with pet grooms but with show breed grooms as well. She is also pet CPR/ first aid certified. Aloni is an animal lover with 2 heeler pups, a turtle and other aquatics, as well as 17 silkie chickens. Give us a call to get on her schedule!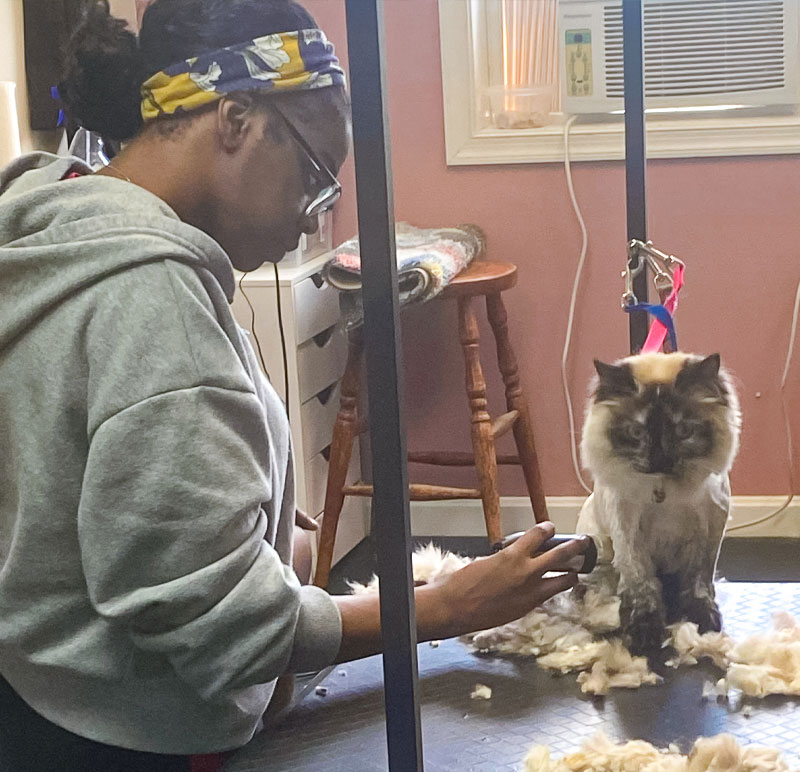 Taj
Groomer & Kennel Assistant
Taj is studying to be a certified vet tech, and has previous grooming training. She came to us from an emergency veterinary clinic, so Taj brings a wide skill set to our kennel. She provides our grooming services here at Stonehill, and helps with the routine care and socialization of our kennel guests. Her patient and calming nature help to comfort all the dogs in her care. We are lucky to have her!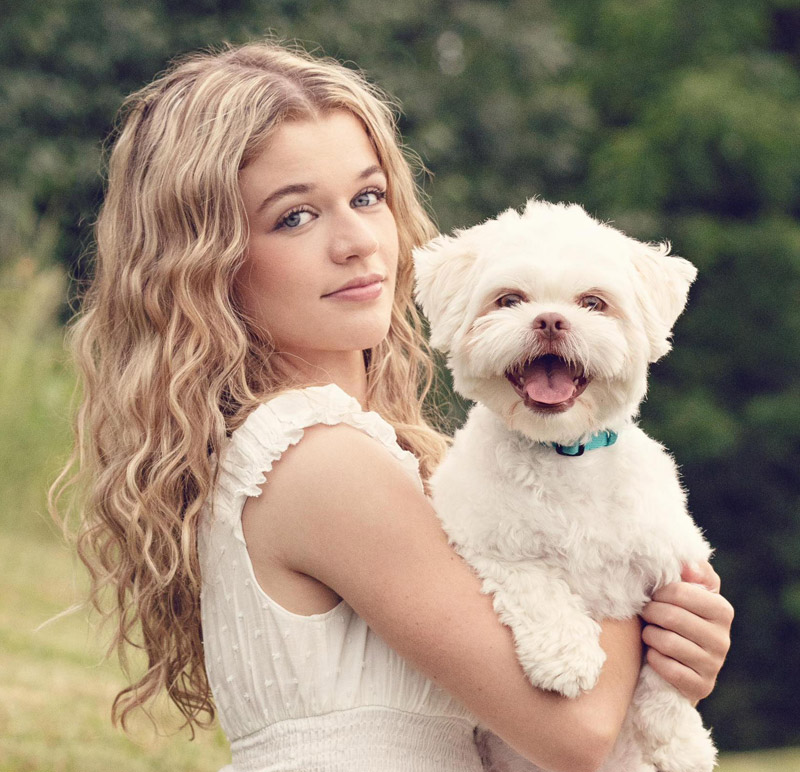 Grace
Weekend Kennel Assistant
Grace is one of our weekend kennel assistants. She is a senior in high school and has a 2 year old dog named Milo. She loves people and dogs of all kinds (especially puppies) and likes getting to know each dog so she best knows how to care for them! She also has experience in training puppies. She likes to take the dogs for walks and take them out for extra playtime and exercise. She can't wait to spend time with your pet!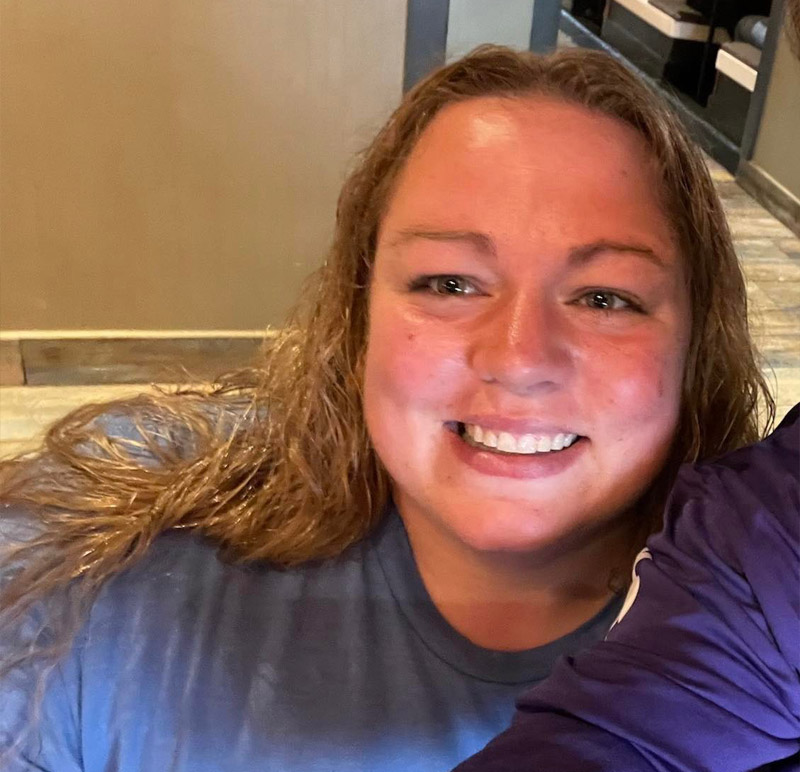 Kayla
Weekend Manager
Kayla loves to spend her weekend with our pups! She has a long history of working with animals, rescues, and foster dogs! She is currently helping Homeless to Home Huskies, and has a few pups of her own, plus a foster dog named Blizzard! She works hard on the weekends and always manages to sneak extra treats and playtime to the boarders!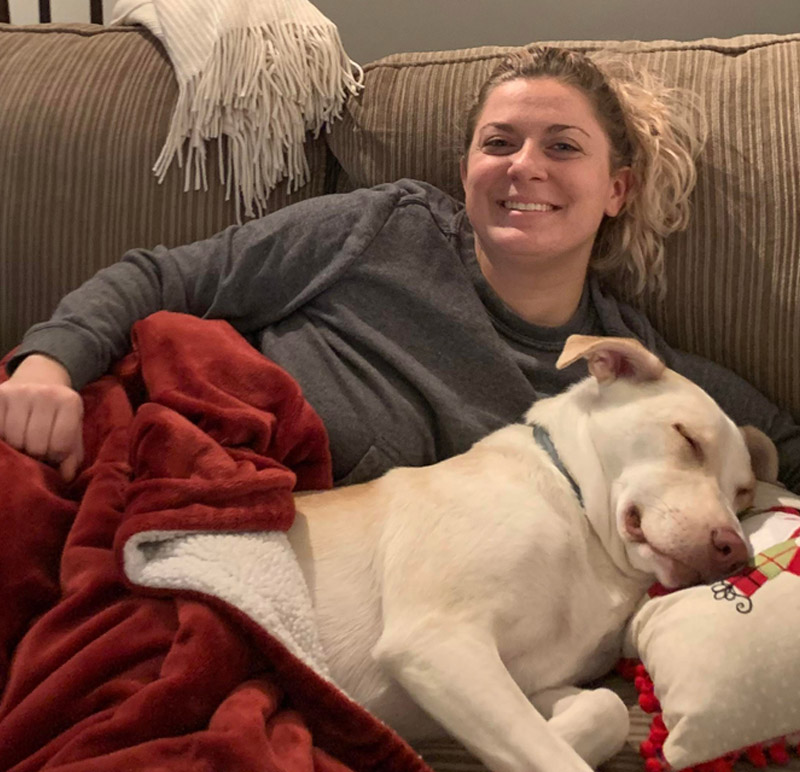 Allie
Weekend Manager
Allie is one of our weekend warriors! She has three dogs of her own, and loves working for the pups. She loves to give extra snuggles and kisses and attention. She always says, "If this is were my dog, I'd want this to be done for them" and that is exactly what we like to do when we spoil your pets. Allie is engaged to be married and enjoys spending time with her family and friends.
Stonehill is Under New Ownership!
Our Beamesderfer family is happy to announce we're now the proud owners and operators of Stonehill Kennel and Farm on Wertzville Road in Enola! Thank you, Cindy Estep, for your guidance and support as we take over this "pawsitively" exciting venture.
We look forward to serving our fantastic Central PA community with exceptional kennel and grooming services. Make your dog's reservation today!