Meet the Team
We are a dedicated team, ready to deliver the highest quality care
for your beloved pet.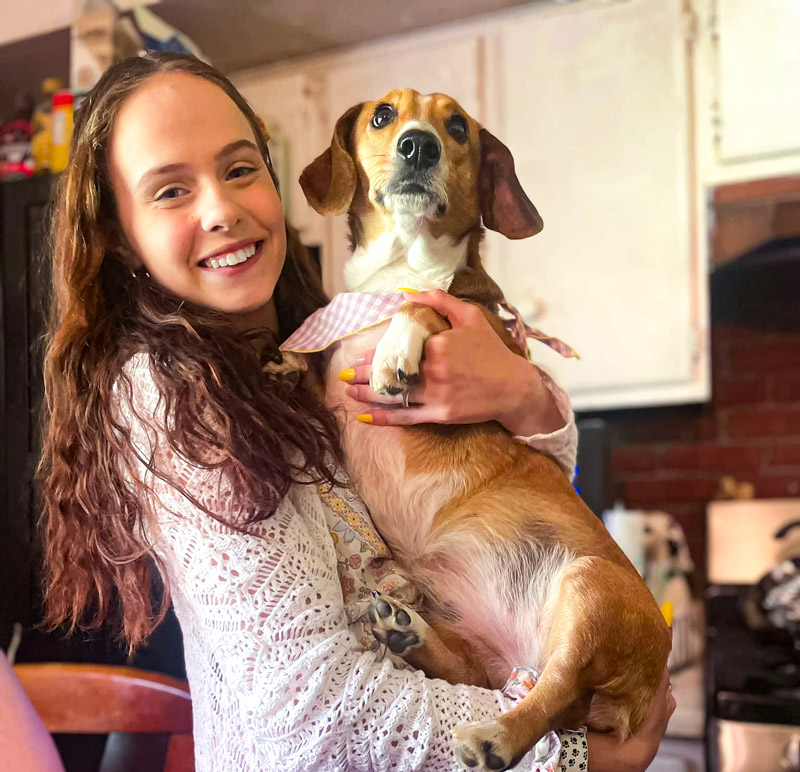 Callie
Daycare Manager
Callie Grumbine is our Daycare Manager. Callie began working with dogs in spring 2017 at Keystone K9. Callie stayed with Keystone K9 for five years, during which she managed for a period of time. She got married in August 2021 and welcomed her first baby, Juniper Anne, in June 2022. Callie is always eager to meet new dogs and learn how to care best for them. She is enrolled in canine behavior classes and will become a certified canine behavior consultant. Callie has trained her own dog to be an ESA, recognizing cues of anxiety attacks and depressive episodes. She also does basic obedience/puppy training.
Katrina
Dog Trainer
Katrina is Stonehill's newest trainer, and will be leading our group classes. She has worked under the mentorship of Jillian at Riverfront Dog Training and Becki at Preferred Training. She has experience as a kennel attendant, and is also currently a vet technician and owner of the Etsy shop, Collar Corner. She will be continuing her canine training education certification and attending workshops to learn new training methods that we will be able to offer our wonderful pack members!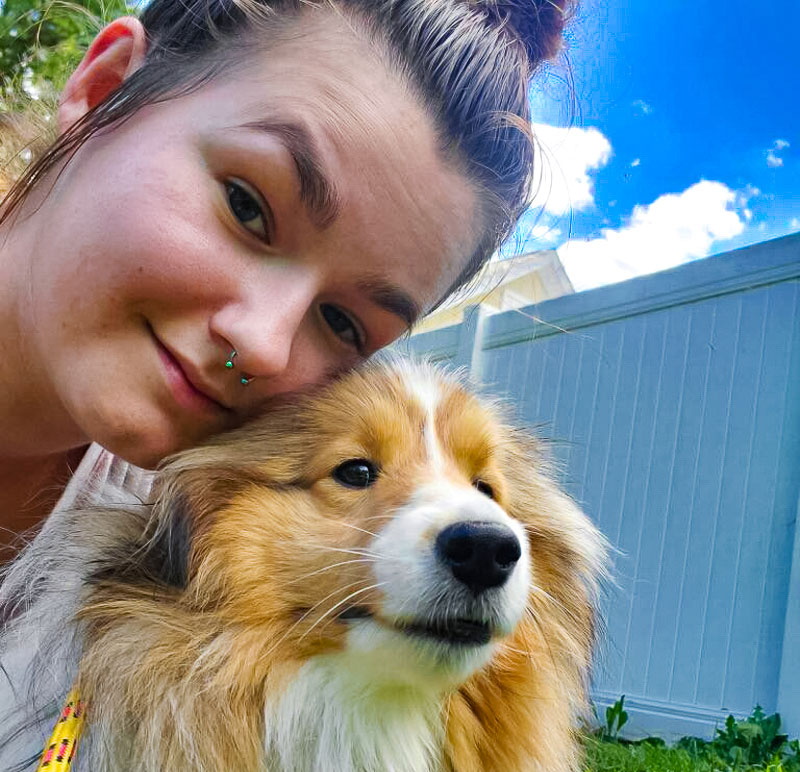 Jessica
Kennel Manager
As a morning Lead Kennel Assistant, Jess is part of our management team. Jess has been working with dogs for more than 10 years. She has worked in kennels and has dog grooming experience. Jess wants to become a Certified Vet Tech in the future, but is happy with her current position at Stonehill by helping keep our pups happy and healthy. She looks forward to meeting your furry friend!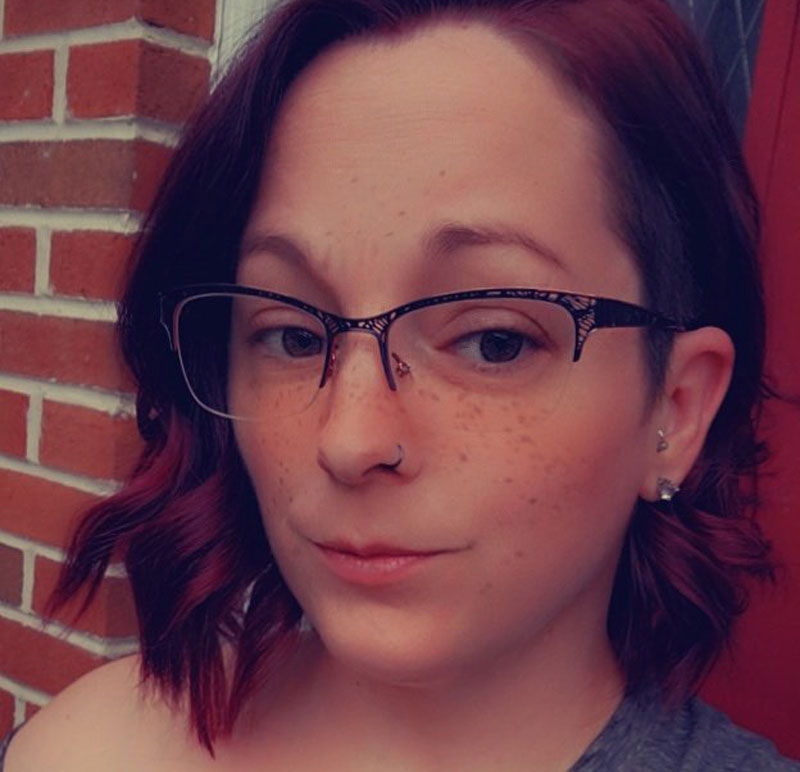 Megan
Kennel Manager
As a morning Lead Kennel Assistant, Megan is part of our management team. Megan loves working with dogs and has spent a few years volunteering with Speranza Animal Rescue before she joined us at Stonehill. The pups love the special one-on-one playtime they get with Megan and the wonderful care she gives them during their stay with us!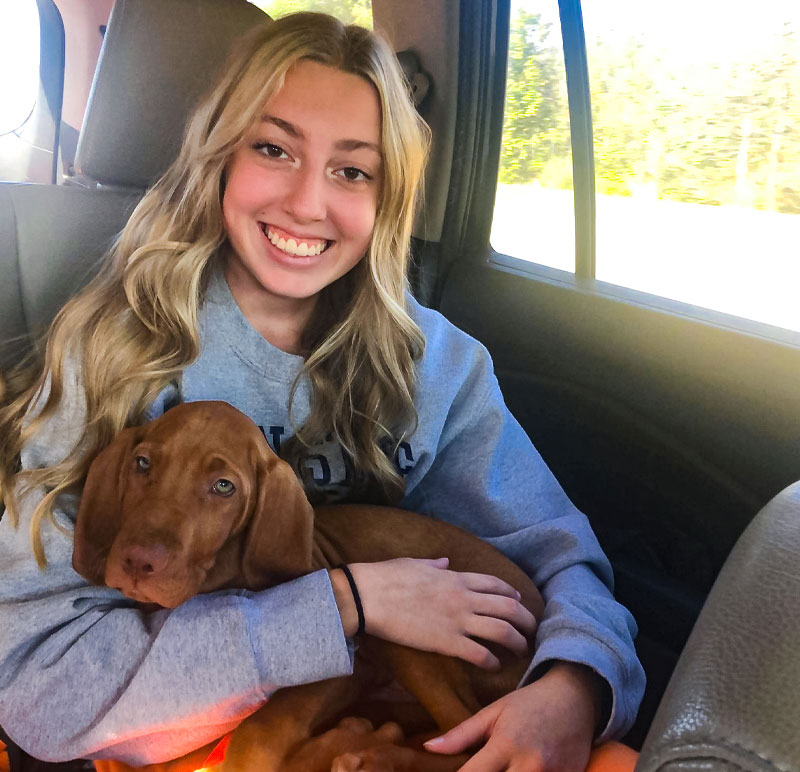 Mesa
Lead Kennel Attendant
As a weekend Lead Kennel Assistant, Mesa is part of our management team. Mesa is a senior at Cumberland Valley High school. She has three dogs, Cooper, a vizsla, Lily, a great dane, and Bear, a chocolate lab, and is currently raising a service dog for Susquehanna Service Dogs – Carson, a 4 month old black lab. She has had pets her whole life and loves working with the pups at Stonehill and they love her too.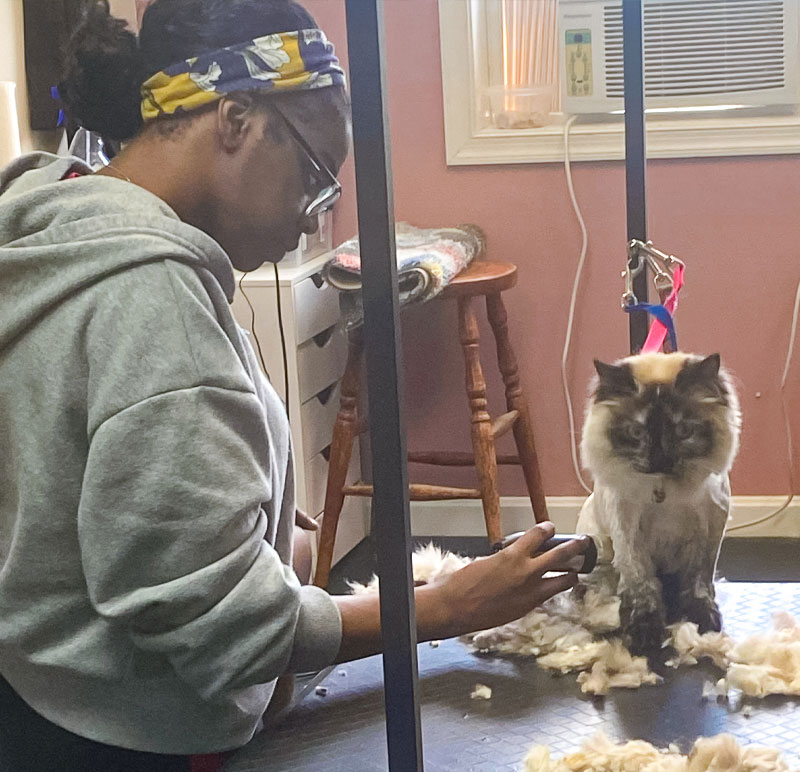 Taj
Groomer & Kennel Assistant
Taj is studying to be a certified vet tech, and has previous grooming training. She came to us from an emergency veterinary clinic, so Taj brings a wide skill set to our kennel. She provides our grooming services here at Stonehill, and helps with the routine care and socialization of our kennel guests. Her patient and calming nature help to comfort all the dogs in her care. We are lucky to have her!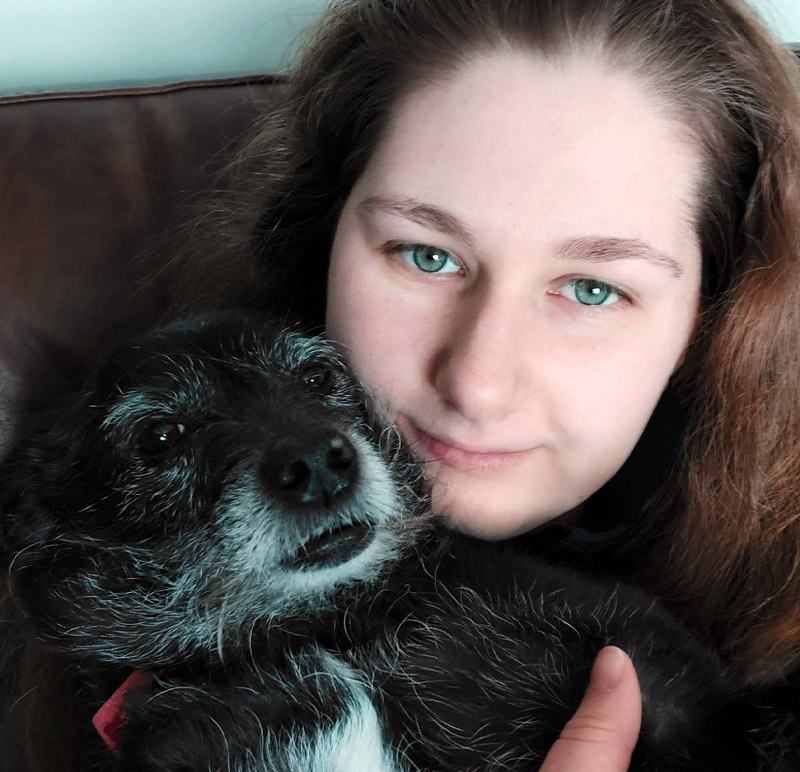 Courtney P.
Groomer & Kennel Assistant
I have been working with animals for almost 10 years; From animal shelters to pet resorts for vacationing families, to making your furry family members look their best, there has always been a passion for me when it comes to animals. I'm very passionate about what I do and I have always wanted to work with animals ever since I was a kid. Whether it was helping them feel better or to rescue them. It never really mattered to me what I would be doing in life as long as my career involves animals. About three years ago I started my newer passion at a pet store as a bather and worked my way to groomer through months of training and classes to get me to where I am today. I always look forward to the amazing animals that come my way for that special spa day and a fresh look.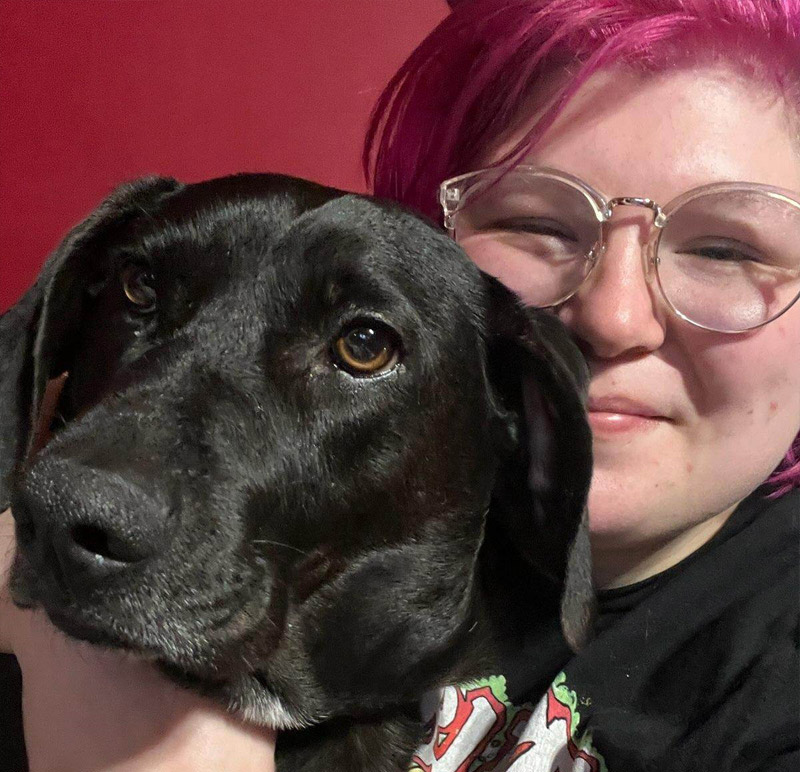 Alana
Kennel Assistant
"I have always had a deep compassion for animals of all kind. As a kid, my parents used to bring strays in and nurse them back to health. I have a black lab mixed rescued from Georgia and he is both people and dog reactive. I know very well how to handle him if he tries to attack. He's very protective but very loving. Just know that if I'm caring for your dog on my shift, they're taken care of with all the love and respect that I give my animals!"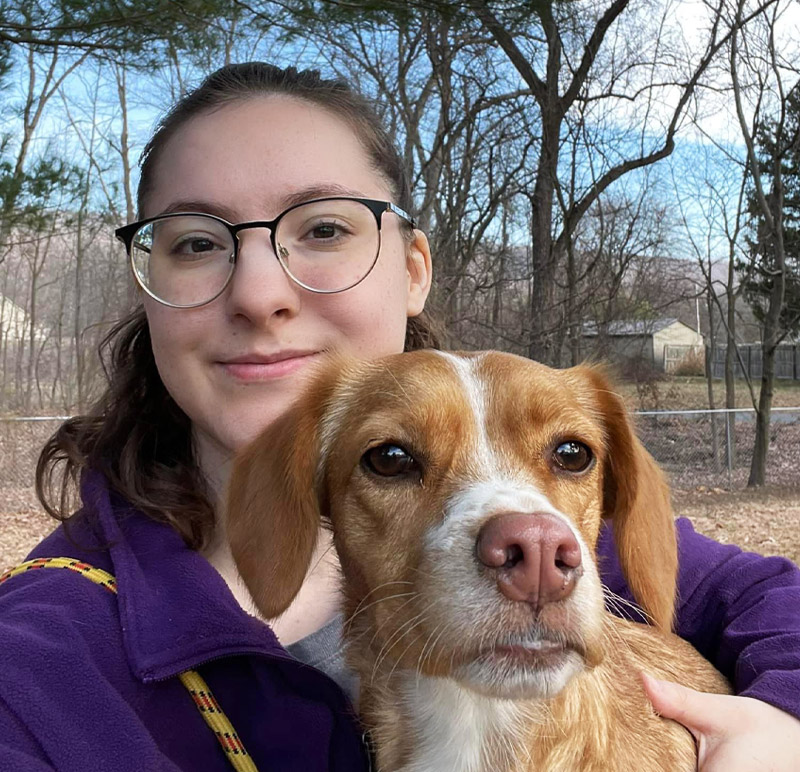 Heidi
Daycare & Kennel Assistant
Heidi is one of our newest Daycare & Kennel Assistants. She has previous experience with owning several different dog breeds throughout her life, as well as experience walking dogs with the app 'Wag!'. She currently has 3 cats, a bearded dragon, a ball python, hermit crabs, and fish at home. Heidi has a huge heart for all animals, and their happiness, comfort, and wellbeing is always a top priority for her. She plans on going back to school eventually, possibly for animal massage therapy or veterinary medicine.
Stonehill is Under New Ownership!
Our Beamesderfer family is happy to announce we're now the proud owners and operators of Stonehill Kennel and Farm on Wertzville Road in Enola! Thank you, Cindy Estep, for your guidance and support as we take over this "pawsitively" exciting venture.
We look forward to serving our fantastic Central PA community with exceptional kennel and grooming services. Make your dog's reservation today!